Social media has become a huge marketing tool and using it effectively can help grow your business, generate leads, and build a brand. The best part about social media is that it's FREE! Free advertising – it's like music to a marketer's ear. Although social media can seem like a simple tool to use, it is important to keep in mind certain concepts in order take advantage of everything social media has to offer and see success.
I have been with RLB for just over 5 months as the Marketing Assistant and I will say, the last few months here have taught me a lot. Here are my top 5 social media tips!
#1: Create a social media marketing plan
You should have a social media marketing plan for each channel you use because it allows you to direct your resources and time to the right places. It is recommended to use more than one social media platform to connect with different demographics. For instance, LinkedIn and Twitter might reach a more professional audience, whereas Facebook has a good mix of casual and professional audiences. When creating a marketing plan, keep in mind the character limit for each social media platform, outline how often you want to post, and the type of content you want to publish. Know your audience and be relevant!
#2: Use social media management tools
Make use of social media management tools out there, it will make your life much simpler! Tools such as Hootsuite or Sprout Social will help you schedule out your posts so you won't have to worry about them later.
#3: Use images, graphics, and/or videos!
Your followers likely follow hundreds of people so make sure you stand out! How, you ask? Go beyond text to appeal to your audience by attaching images, graphics, or videos to your posts. Did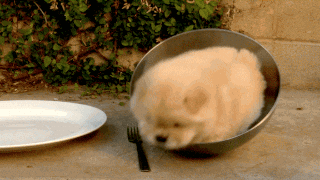 you know that 43% of people want more video content from marketers? (Hubspot)
GIFs (Graphics Interchange Format) are animated images that are also a great way to make your posts stand out! A great resource for these is from GIPHY, where you can search for any type of GIF or you can even create your own. Did you know that Twitter has a built-in GIF button for you to attach one to your tweets?
For images, I like to use Unsplash. This website is full of beautiful, high-quality images, and best of all, it's FREE!
#4: Interact with your followers
Social media is not only a way to build your brand, but it helps build relationships with the people in your community. Make sure you interact with your followers by liking and/or replying back to their comments.
 #5: Have fun with it
Contrary to popular belief, just because we are an accounting firm, does not mean we are all numbers and balance sheets! We care about having an online presence that shows our fun side and how much we love our community. We also use social media to build relationships with people and businesses in the surrounding area. Remember, social media reflects how you are as a company so make sure to show both your professional and fun sides.
The above tips are what we have used at RLB and they may not always be right for your business. I hope these 5 tips are helpful to get you started on using social media for your business, or to help you use social media in a different way!
Comment below if you have any social media marketing tips of your own that you use in your own business. We would love to hear from you.
Don't forget to give us a like and follow on Facebook, LinkedIn, Twitter and Instagram!
References:
https://m.marketingprofs.com/chirp/2017/32132/how-to-build-a-better-social-marketing-strategy-infographic?adref=nlt060717
https://sproutsocial.com/insights/social-media-tips/?utm_source=google&utm_medium=cpc&utm_campaign=CA_GS_ENG_NB_Insights_Social_Media_Post&utm_content=Social_Media_Tips_EXACT&utm_term=social%20media%20tips&creative=201369154550&AdExtension=&Location=9001011&Matchtype=e&Device=c